Free US shipping over $100 with code "FREESHIPPING"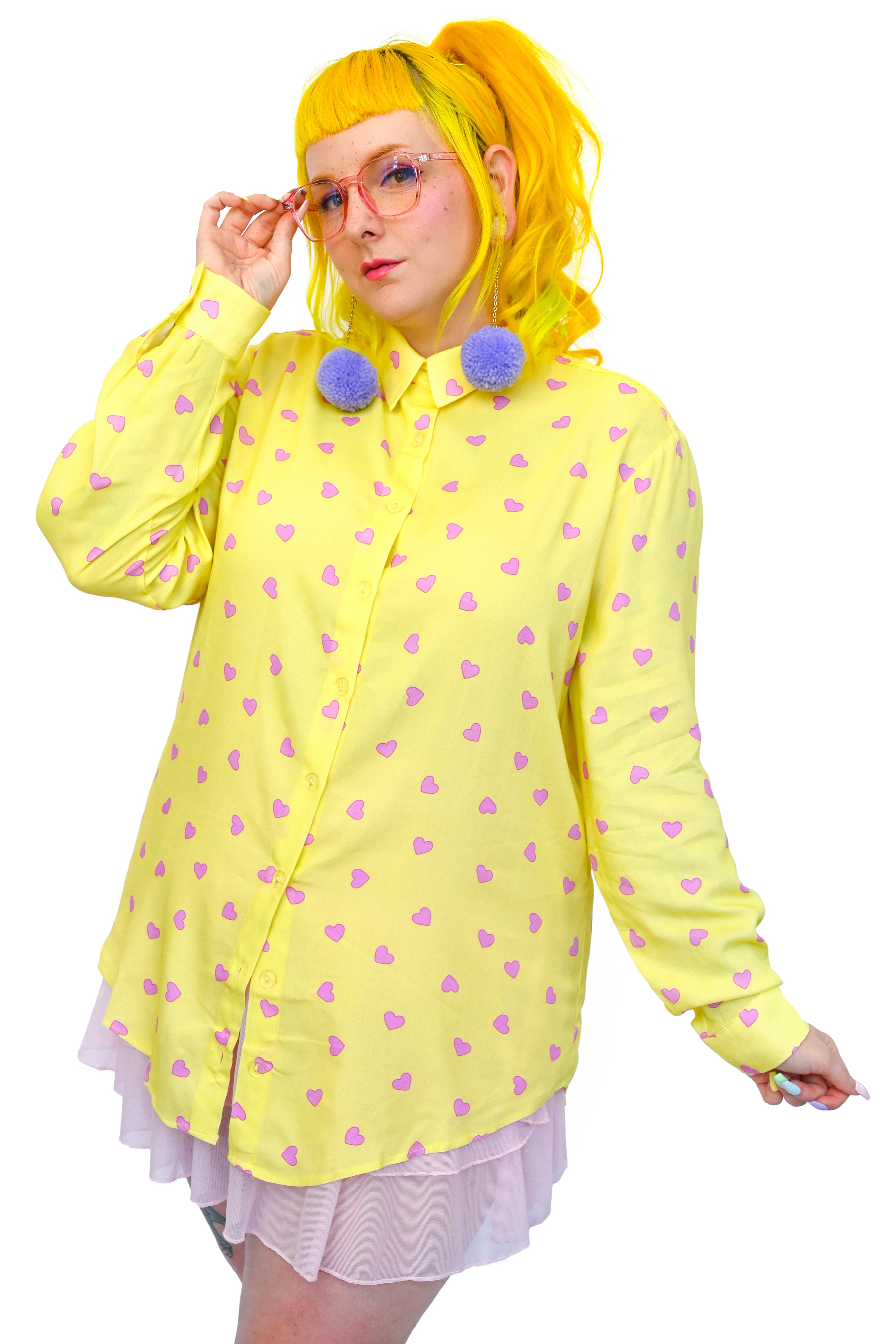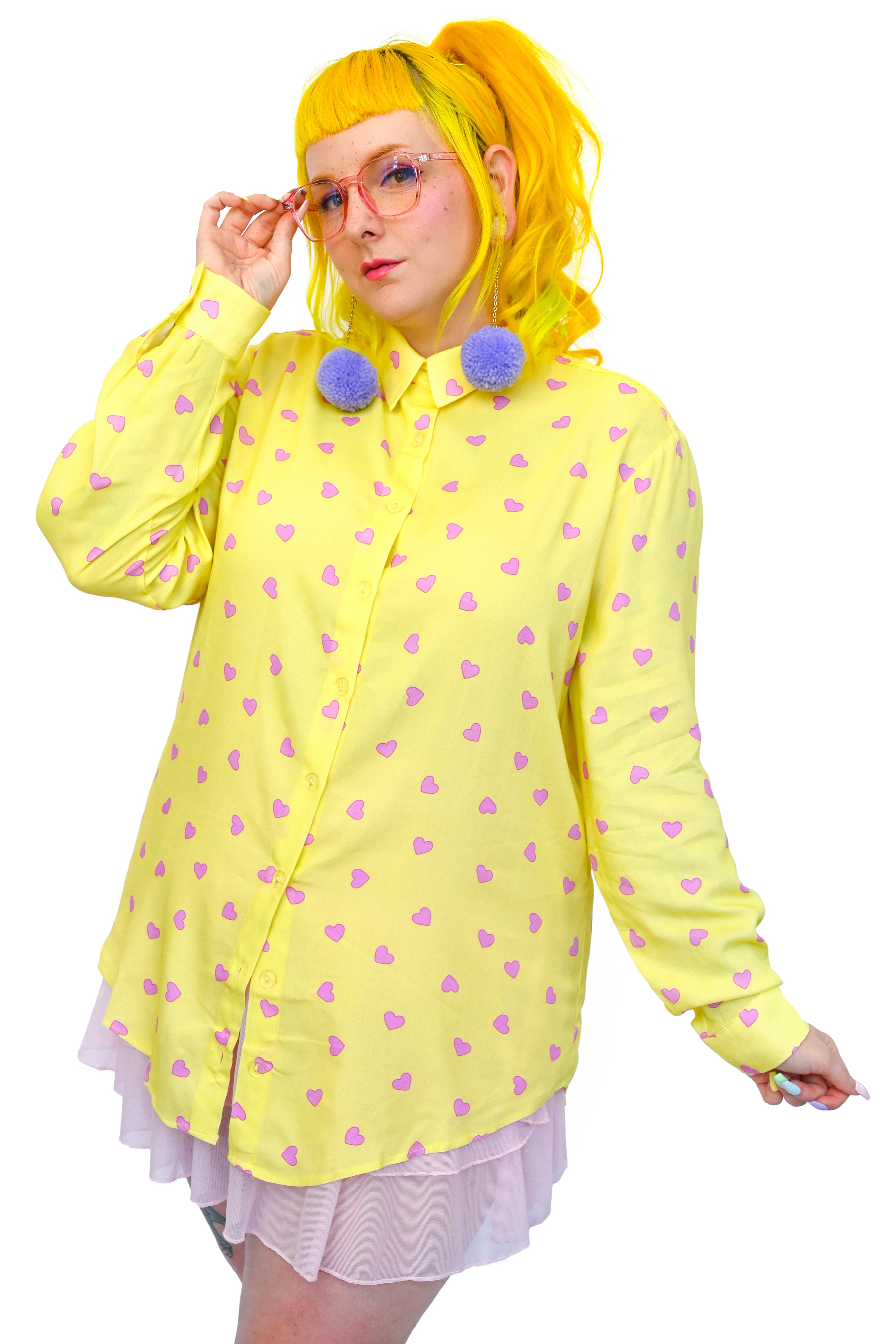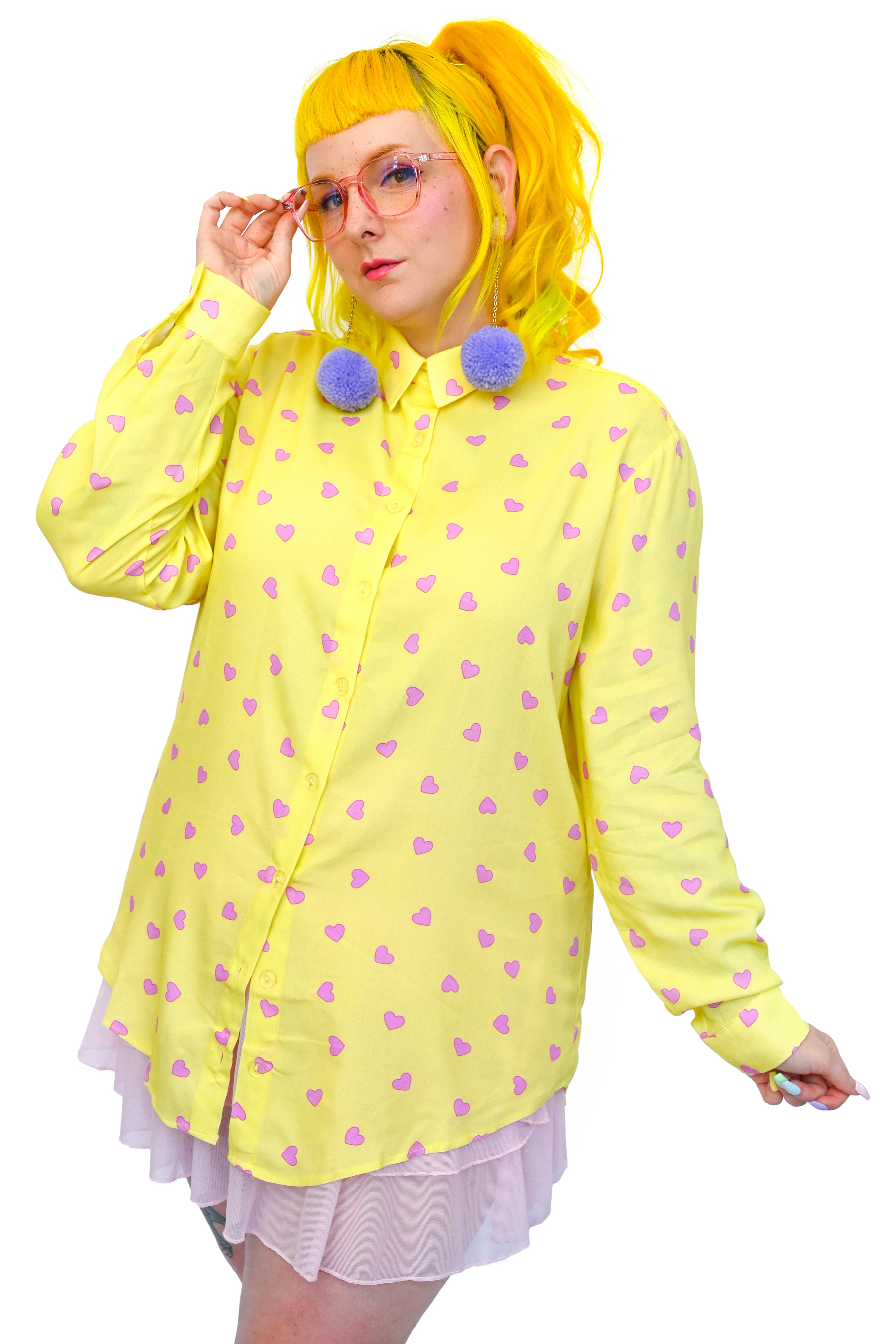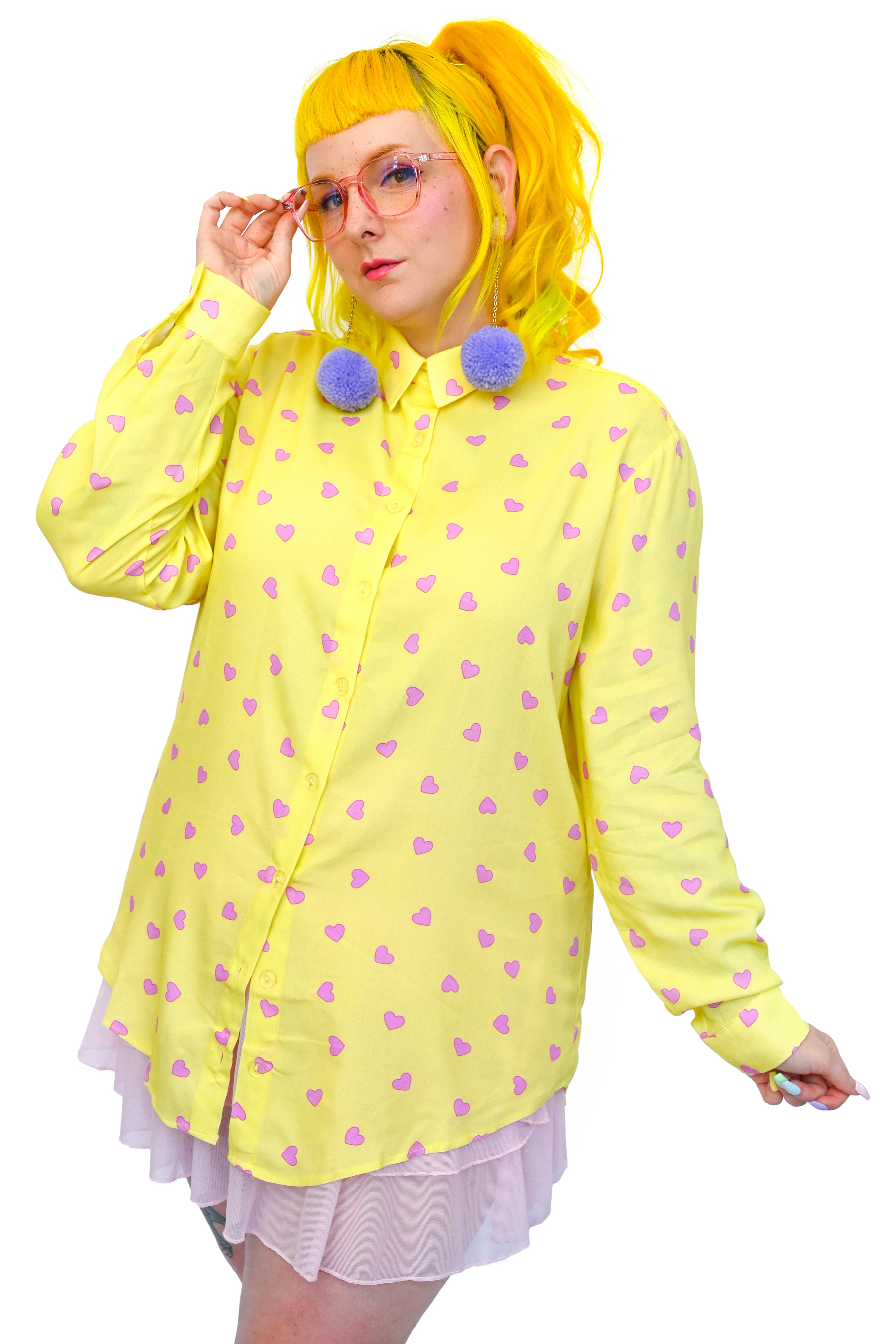 Memphis Oversized Shirt - FINAL SALE
Something light weight to put over anything this Summer. 
Yellow with pink hearts. This collared button down shirt, is long line, and so comfortable. 
We love it worn open over a tank and shorts. 
Yellow haired model is is wearing a M/L, Dark Hair Model is wearing an XS/S, and Split hair model is wearing a 3X/4X
Fits slightly oversized.
100% Viscose
Design by us, and made in our privately owned boutique factory in the heart of Downtown Istanbul.